TRACY DOYLE
Portfolio Website Design
---
A new portfolio website was designed for Tracy Doyle, a Canadian-born, 
New York-based Creative Director, storyteller, and brand consultant. Tracy primarily works with luxury and fashion brands and has worked with numerous prestigious clients such as CHANEL, MaxMara, Theory, Tiffany & Co., and Gucci.

The website was designed to showcase her projects to visitors in an engaging and immersive way, communicate her sophisticated creative style, enable people to learn about her background, and easily contact her for future projects.

PROJECT TYPE
Digital Design
UI Design
Luxury

CREDITS
Creative Director: Tracy Doyle

Designer: Shirley Wang

---
---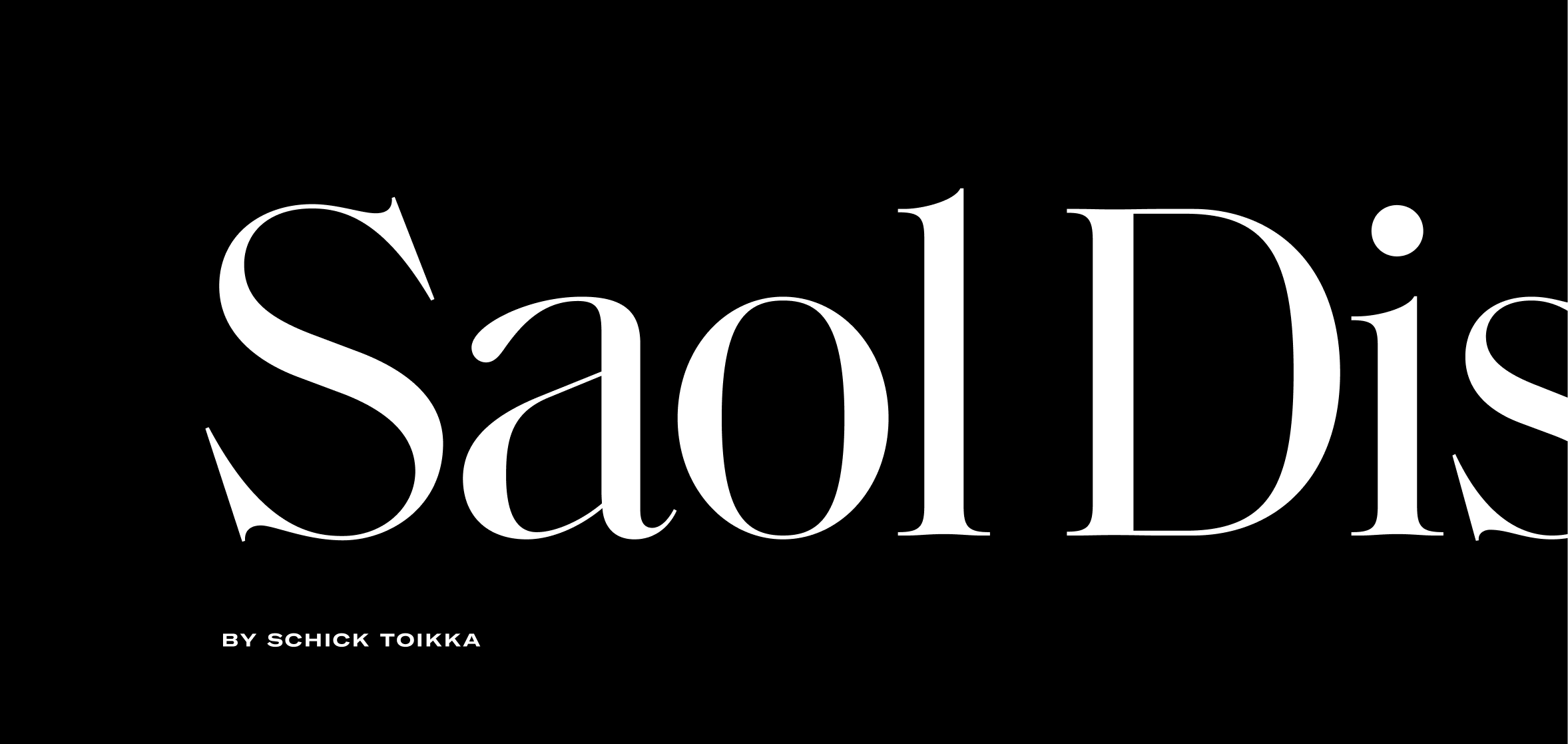 Tracy begins each project with extensive research, so it was only fitting that we take the same meaningful and intellectual approach with her website. Saol Display was chosen for the display typeface to communicate her innovative, considered creative approach.

Saol is a "polished and intelligent reconsideration of late 19th-century themes." Full of character, the high contrast in Saol's line weights give it a luxurious, Didot-likefeel, whilst the sharp, beak-like serifs and extensions of diagonal strokes beyond normal boundaries (as seen in the letters A, M, W, k and y) are enigmatic and unconventional.
The homepage was designed for visitors to instantly understand Tracy's creative style: confident and sophisticated. We went with a purely typographic direction to differentiate her portfolio from competitors and to balance out the image-heavy project pages.

The homepage was turned into the navigation for her projects, categorised by brand. We aligned the type on the right to contradict typical left-alignment to communicate her confident and original storytelling.

An issue we encountered is that Tracy has a very extensive project list, which could easily lead to the homepage looking cluttered. To solve for this, individual projects are hidden in an accordion menu, which are shown upon clicking on the brand.