---
Simply is a careers app that aggregates and simplifies important information you need to know about different jobs and companies. It makes researching jobs and careers, which can be stressful and time-consuming, easy and more pleasant, helping you get one step closer to finding your dream job.

The UX design process is followed includes: Problem Definition, Secondary Research, Competitor Analysis, Interviews, Affinity Mapping, MVP Features, User Personas, User Flows, Content Strategy, Card Sorting, Site Maps, Wireframes, Prototyping, User Testing, Visual Design

PROJECT TYPE
UI & UX Design

FEATURES
The Dots

CREDITS
Supervisor: Cybele Grandjean
Website
UI & UX Designer: Shirley Wang
---
1
People are actively searching for jobs.
In a survey of over 17,000 U.S. workers, 71% were "actively looking for new job opportunities" or had the topic on their minds "always, often or sometimes" at work.

Mind the Workplace Report, 2017
2
People spend a lot of time searching for jobs.
Job-seekers spend 3 hours and 16 minutes on average searching for jobs each day ­— 44% longer than during the 2008 recession.

TalentWorks, 2019
3
The job search process is overwhelming.
Researching jobs and careers is a "tedious, exhausting, repetitive" process.

Frustrated Job-seeker, Male, 30
Job seekers are overwhelmed with an abundance of information, which slows the job research process and makes a process that is already stressful even more so.

COMPETITIVE ANALYSIS
---
What do you look for/are you looking for in a job?

Can you walk me through the process of looking for jobs?

What resources do you use to do research? Why?

What information do you search for about jobs and companies?

What are some problems you faced during the process?

How did you feel during the process?

How did you manage your applications?

What keeps you motivated?

How do you cope with stress?
"I research by visiting the company website, their social media, researching competitors by visiting their websites and socials, looking at job specifications for similar roles."

"I search for opportunities on the way to work on my phone and on my laptop on weekends."
"I look at the mission, culture, job description, salary, requirements. I look for keywords."

"I want to know where the company is heading as a whole."

"I look for unique points about the company."

"I want to know what the recruitment process is like and what HR are looking for in candidates."
"Applying for jobs everyday wears you down."

"Looking for a job is like a full-time job."

"Overwhelming."
Interviews with job-seekers and secondary research showed that career research is stressful, time-consuming, and overwhelming. With this in mind, I wanted to design a more pleasant, positive, and simple research experience for users.
---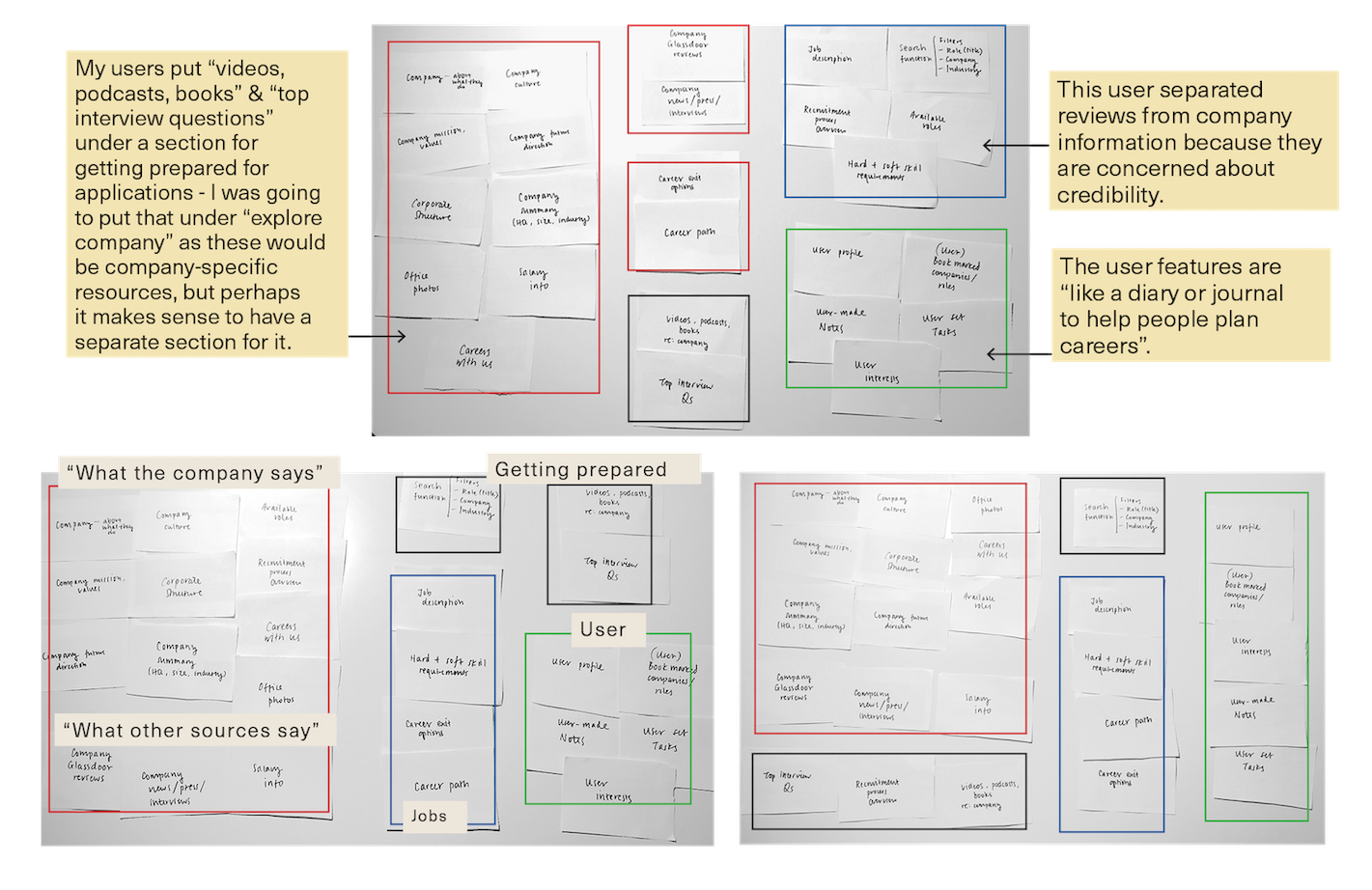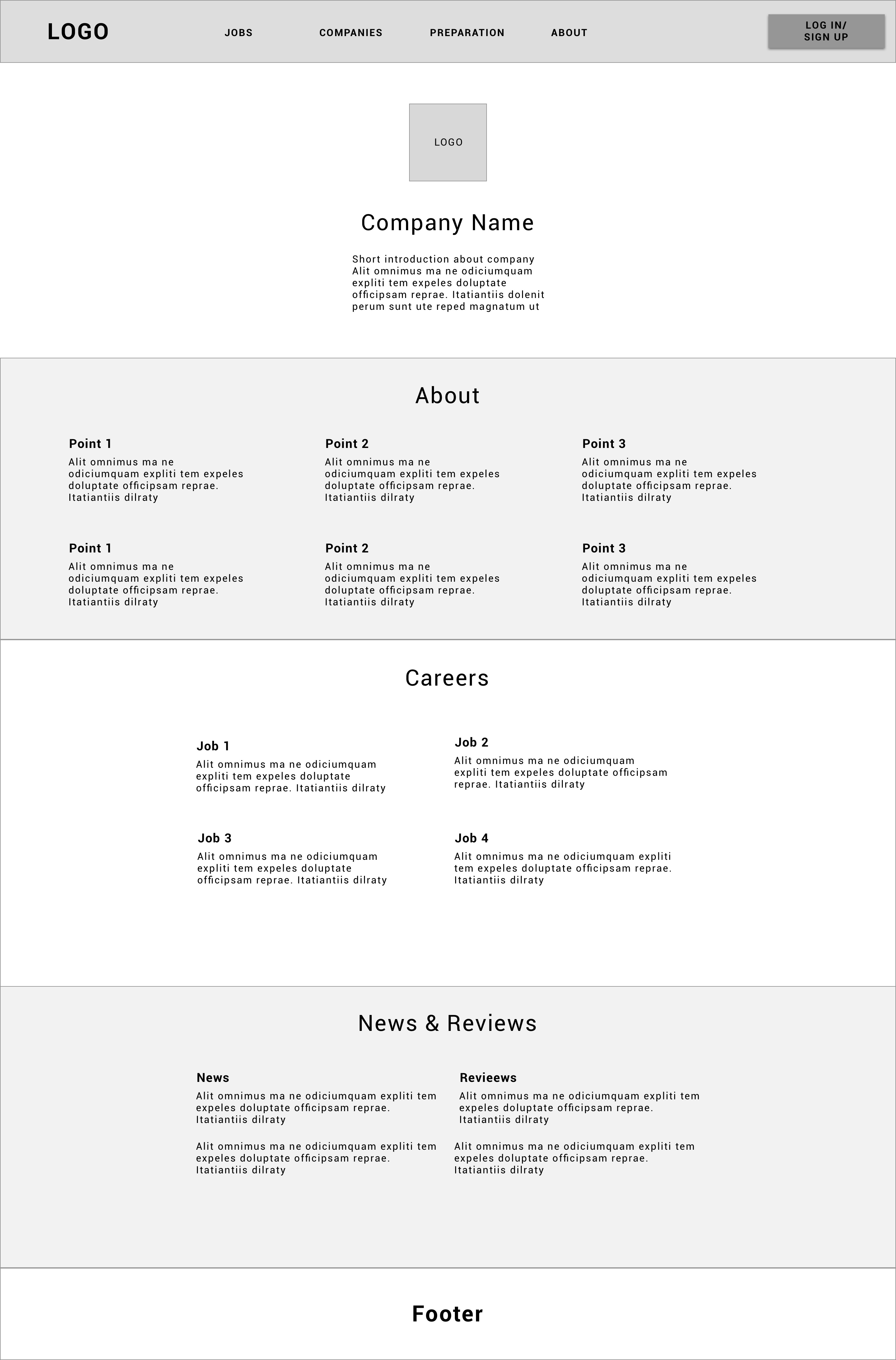 ---
THE BRAND IS

Simple
Friendly
Modern
Inviting
Clear

THE BRAND IS NOT

Complicated
Chaotic
Boring
Intimidating
Waffley
---