Invitation Experience
---
A new invitation experience was designed for Swiss watchmaker Jaeger-LeCoultre's new product launch at the 77th Venice Film Festival in 2020. The invitation, which spans across both print and digital, was designed to communicate the exquisite craftsmanship and poetic elegance of JLC's moon phase watches, create memorable brand touchpoints, and streamline the RSVP experience for VIP guests via a QR code and microsite.

This project was designed for a class at Parsons School of Design.

PROJECT TYPE
Digital Experience
Print
Luxury


CREDITS
Professor: Timothy Samara
Designer: Shirley Wang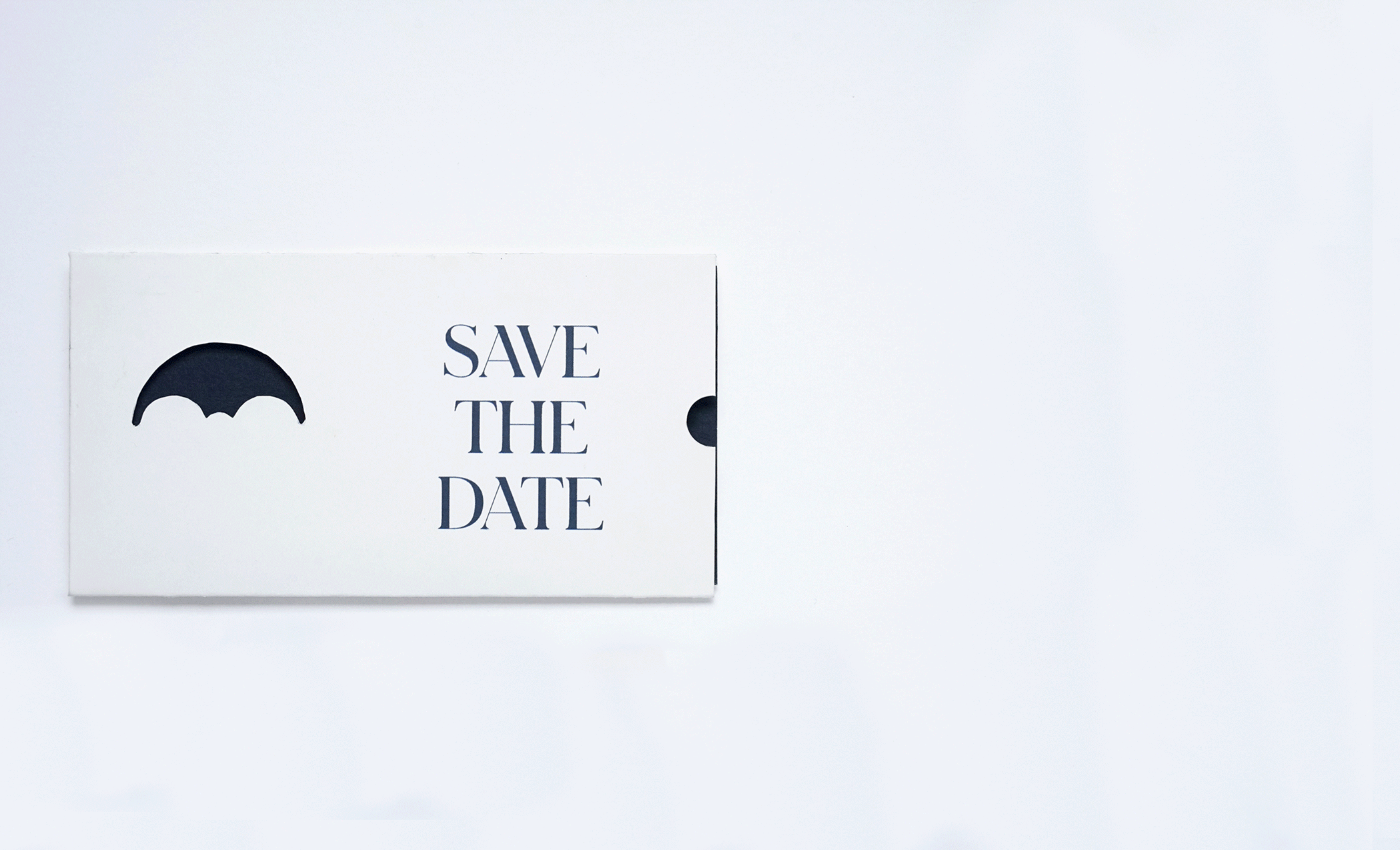 Guests will first receive a Save the Date. This print piece has a die cut window that reveals a hidden moon and stars once the card is removed from the envelope, creating a feeling of discovery and delight for the guest.

Once the date is saved, the main invitation set arrives in the mail. The invite is a handcrafted enlarged moon phase that can be adjusted, enabling the guest to appreciate the craftsmanship of the moon phase complication as well as play with the invitation. A high quality print piece like this becomes a brand memento for the guest.

The body text is set in the Tahoma, a brand typeface, whilst Schnyder was specially selected as the display typeface to convey the luxurious appeal, sophistication, and exclusivity of the event.
Guests will also receive VIP tickets to the premiere of the new James Bond film, No Time to Die.
The digital part of the invitation experience enhances the storytelling and RSVP experience. Scanning a QR code using a mobile to RSVP simplifies the process by eliminating the need to call or send emails, and also drives engagement via the microsite to JLC's core digital content, enabling guests to learn more about the brand's heritage, other creations, and the upcoming new product launch.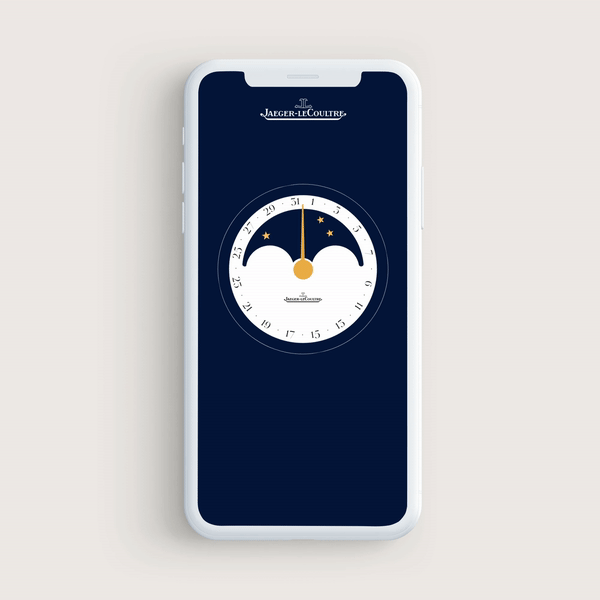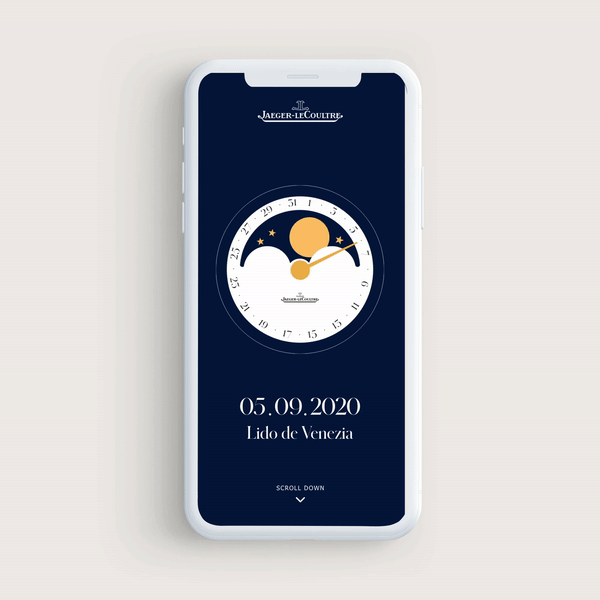 Link to the MOBILE prototype