DIPTYQUE
Perfume meets Poetry
---
The brief was to design a printed zine from a poem for a contemporary audience. I created a printed piece and also went above and beyond the brief, designing the poem to be part of a multisensory perfume sampler for a luxury brand.
Summer Night, Riverside
is a poem by Sara Teasdale that illustrates an innocent summer romance in New York. Inspired by a line from the piece "
In the fragrant darkness"
, I transformed this classic poem into a fragrance sampler for luxury French perfumer
diptyque
, crafting a storytelling experience that engages the visual, olfactory and tactile senses.
EDITION OF 18 COPIES
PROJECT TYPE
Luxury
Print Design

CREDITS
Designed at Parsons School of Design
Designer: Shirley Wang

Summer Night, Riverside

In the wild soft summer darkness
How many and many a night we two together
Sat in the park and watched the Hudson
Wearing her lights like golden spangles
Glinting on black satin.
The rail along the curving pathway
Was low in a happy place to let us cross,
And down the hill a tree that dripped with bloom
Sheltered us,
While your kisses and the flowers,
Falling, falling,
Tangled in my hair. . . .

The frail white stars moved slowly over the sky.

And now, far off
In the fragrant darkness
The tree is tremulous again with bloom
For June comes back.

To-night what girl
Dreamily before her mirror shakes from her hair
This year's blossoms, clinging to its coils?

—Sara Teasdale (1884–1933)






After analysing the poem and its context, I researched a floral fragrance that one could imagine finding in the poem's setting and chose OFRESIA by diptyque. White freesias are a summery flower and convey the innocence of a young romance, whilst the darker, spicy black pepper evoke the feeling of evening.
The typography and poem are intentionally small so the poem needs to be held close to be read, creating a physical intimacy between the reader and the poem that is also a reference to the romance in the piece.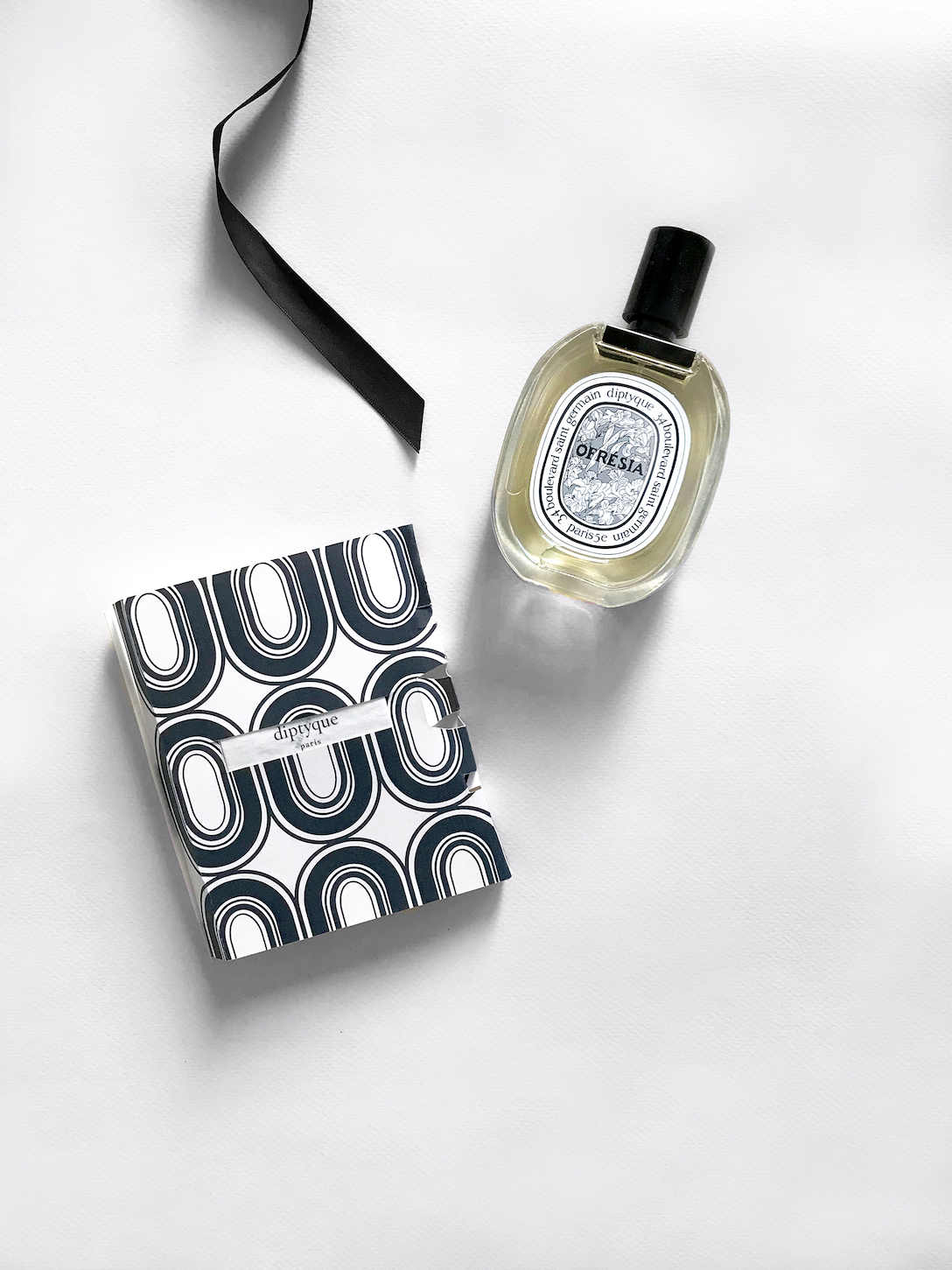 The oval pattern of the cover was inspired by diptyque's main design motif: the iconic medallion. The oval originated from a fabric designed by one of the brand's founders, Desmond Knox-Leet, in 1963.

The black satin ribbon that finishes the piece is a reference to the "black satin" that the personified Hudson River wears in the poem. Alongside the tracing paper, the satin adds an additional layer of tactility to the reading experience and is a luxurious finish to this sensory experience.